Semi-Private & Private Swim Lessons

Our Semi-Private Classes are comprised of two or three children and are held in our warm (90º) pool. The class moves at a pace that is comfortable for the two students.
Two children do NOT need to be siblings or related

You must provide both students in class, we will not pair up strangers

Should be similiar in level
Our Private Classes are one on one and are also held in our warm (90º) pool. Much like the Semi-Privates, Private instruction provides a safe, comfortable environment for your little one to excel at their own pace.
Cost for Private and Semi-Private lessons
3 students:1 instructor - $240/child/session
2 students:1 instructor - $296/child/session
1 student:1 instructor - $500/child/session
Private lessons are typically 8 classes, some months consist of 7 classes and some months consist of 9 classes. You will be charged accordingly.
Call the office to sign up today! OR register below!
831.458.3648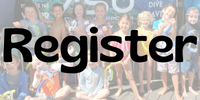 Once you register your family, you will be shown swim class options as they become available!
Check out our Parent Portal for available classes