Group Lessons at ASU
Our small Group Lessons are a great way to learn how to swim. These 30 minute classes consist of no more than 4 children per class and are typically scheduled from 9am-7pm everyday.
Cost for Group Lessons is $175 per child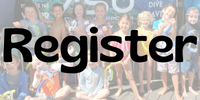 Once you register your family, you will be shown swim class options as they become available! The next round of lessons will be visible on FRIDAY 4/30 in the parent portal!